mastok kenari computer

solusi problem computer windows & SEO
right or wrong is my country
Un Locker
UnLocker 1.9.1
Description
Unlocker 1.9.1 adalah sebuah freeware yang sangat berguna mengatasi salah satu problem computer. Jika pernah mengalami tidak bisa menghapus/delete suatu file dalam computer Windows, dan sama sekali tidak tahu program/software apa yang sedang menggunakan file tersebut, maka Unlocker adalah solusinya.
Pernah melihat Pesan Error seperti dibawah ini ?
- Cannot delete folder: It is being

used by another person or program
- Cannot delete file:

Access is denied
- There has been

a sharing violation

.
- The source or

destination file may be in use

.
- The file is in

use by another program

or user.
- Make sure

the disk is not full or write-protected

and that the file is not currently in use.
- dan banyak pesan-error

lainnya, yang intinya

tidak bisa menghapus suatu file.

Unlocker bisa mengatasinya, caranya : Install software nya sampai selesai. Kemudian :
Klik-kanan pada file/folder yang dikendaki > pilih Unlocker.

Jika file/folder ter-kunci (locked), sebuah daftar pengunci/lockers akan muncul.

Klik Unlock_All, dan semua selesai.
Feature
- mendukung semua versi Windows 32/64 bit
- mampu menghapus file dengan path yang dalam/panjang
- mampu menghapus file yang dibuat oleh batch file (.bat)
- progress-bar untuk menghapus file dengan ukuran besar.
Technical
Title : Unlocker 1.9.1
Filename : unlocker1.9.1.exe
File size : 783 KB

OS : Windows 2000 / XP / 2003 / Vista / Windows7
Languages : Multiple languages
License : Free

Author : Unlocker
MD5 Check : 2D81F8BA9F8B8F060CA0DE887D9EF41A
Download : Unlocker_1.9.1
mastokkenari-computer free-software unlocker-1.9.1 tidak-bisa-menghapus-suatu-file file-folder-tidak-bisa-dihapus gagal-delete-file-folder error-saat-menghapus-file-folder problem-menghapus-file computer-windows download-unlocker1.9.1
home > free software > UnLocker 1.9.1
gambar 1
gambar 2
---
CucuBuyut Jodina Elsya Gratia
---
---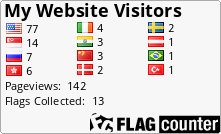 ---
---
Information
All company names, brand names, trademarks and logos are the property of their respective owners. We're using it only for identification purposes. Also any of images, photos, pictures, graphics are just for decoration only. However, if you have any objections, just contact me, and I will completely remove from this site immediately. Mastokkenari.page4.me are NOT affiliated with the products and/or names mentioned in this site. This site consists of a compilation of public information available on the internet. Thank you. - the admin.
---
---