mastok kenari computer

solusi problem computer windows & SEO
right or wrong is my country
The Youngest Generation in Our Big Family
Jodina Elsya Gratia - was born on August 16'th, 2009 - taken on December 2010
" Eyang Buyut Mojokerto, ini saya Chacha (Elsya) "
" Dadaah Eyang . . . sampai ketemu lagi . . "
---
---
CucuBuyut Jodina Elsya Gratia
---
---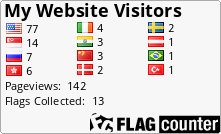 ---
---
Information
All company names, brand names, trademarks and logos are the property of their respective owners. We're using it only for identification purposes. Also any of images, photos, pictures, graphics are just for decoration only. However, if you have any objections, just contact me, and I will completely remove from this site immediately. Mastokkenari.page4.me are NOT affiliated with the products and/or names mentioned in this site. This site consists of a compilation of public information available on the internet. Thank you. - the admin.
---
---