mastok kenari computer

solusi problem computer windows & SEO
right or wrong is my country
Free Hide IP 3.6.3.8
Technical.
Last update:Sep 23, 2010
Version :3.6.3.8
License :Freeware
OS : all
Publisher :Free Hide IP
Filesize :2.21 MB
Dwnload : disini.
Discription.
FreeHideIP, merupakan software gratis pelindung privasi terbaik, mampu menyembunyikan IP address, melakukan surfing secara anonim, melindungi pc dari ancaman hacker. Semuanya dilakukan hanya dengan satu klik dan tanpa konfigurasi apapun.
Dengan FreeHideIP, kita bisa melakukan surving anonim, mengirim email anonim melalui semua mail berbasis web, tanpa nama memasuki web/forum terbatas, menjaga komputer dari hacker dan pencuri identitas yang selalu memonitor aktivitas online kita, dan pencuri identitas serta personal informasi lainnya.
Pilihan ChooseIPCountry memungkinkan kita memilih satu negara yang kita inginkan, dan kemudian menggunakan IP-palsu dari negara yang kita pilih sebelumnya.
Program ini berjalan baik pada InternetExplorer, FireFox, Opera, Maxthon, MyIE dan kompatibel dengan semua tipe router, firewall, home network, wireless network dan hal hal lainnya di Internet.
---
CucuBuyut Jodina Elsya Gratia
---
---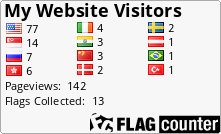 ---
---
Information
All company names, brand names, trademarks and logos are the property of their respective owners. We're using it only for identification purposes. Also any of images, photos, pictures, graphics are just for decoration only. However, if you have any objections, just contact me, and I will completely remove from this site immediately. Mastokkenari.page4.me are NOT affiliated with the products and/or names mentioned in this site. This site consists of a compilation of public information available on the internet. Thank you. - the admin.
---
---