mastok kenari computer

solusi problem computer windows & SEO
right or wrong is my country
Easy 3D Creator 3.0
Discription
Dengan Easy 3D Creator, kita bisa membuat Screen saver 3D yang menarik hanya dalam beberapa menit, tanpa pemrograman yang rumit. Yang perlu dilakukan adalah melakukan beberapa seting atas parameter yang menentukan tampilan screensaver dalam mode langkah demi langkah, dan langsung melihat hasilnya.
Kita bisa juga memanfaatkan tuntunan/ wizard untuk membuat sebuah sreensaver menggunakan logo maupun photo pribadi hanya dengan beberapa klik mouse. Program ini secara otomatis akan melakukan packing screensaver kita menjadi sebuah file-installer yang siap didistribusikan.
Program juga menyediakan koleksi contoh proyek dan media yang bisa digunakan untuk membuat screensaver. Dengan Easy 3D Creator kita bisa mendapatkan penghasilan dari menjual screensaver. Buat teman teman kita menjadi kagum, dan promosikan diri anda dengan desktop-screensaver karya sendiri. Nikmati segala kemudahan dalam program ini.
Fitur menarik
Otomatis melakukan packing menjadi sebuah file-installer
Technical
Author : DzSoft Ltd
License : Freeware
O S : 9x, me, 2000, server
Size : 6229KB
Download
Bisa dilakukan disini
---
CucuBuyut Jodina Elsya Gratia
---
---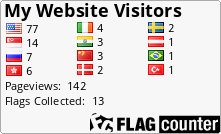 ---
---
Information
All company names, brand names, trademarks and logos are the property of their respective owners. We're using it only for identification purposes. Also any of images, photos, pictures, graphics are just for decoration only. However, if you have any objections, just contact me, and I will completely remove from this site immediately. Mastokkenari.page4.me are NOT affiliated with the products and/or names mentioned in this site. This site consists of a compilation of public information available on the internet. Thank you. - the admin.
---
---